---
RAYON BOISSONS N ° 306 (MAY 2021) & the Augmented reality of the Berticot wines labels
Published on May 10, 2021
In the last Rayon Boissons from May 2021 (Number 306) find an focus on our digital labels enriched in 3D for Berticot wines !
Share via email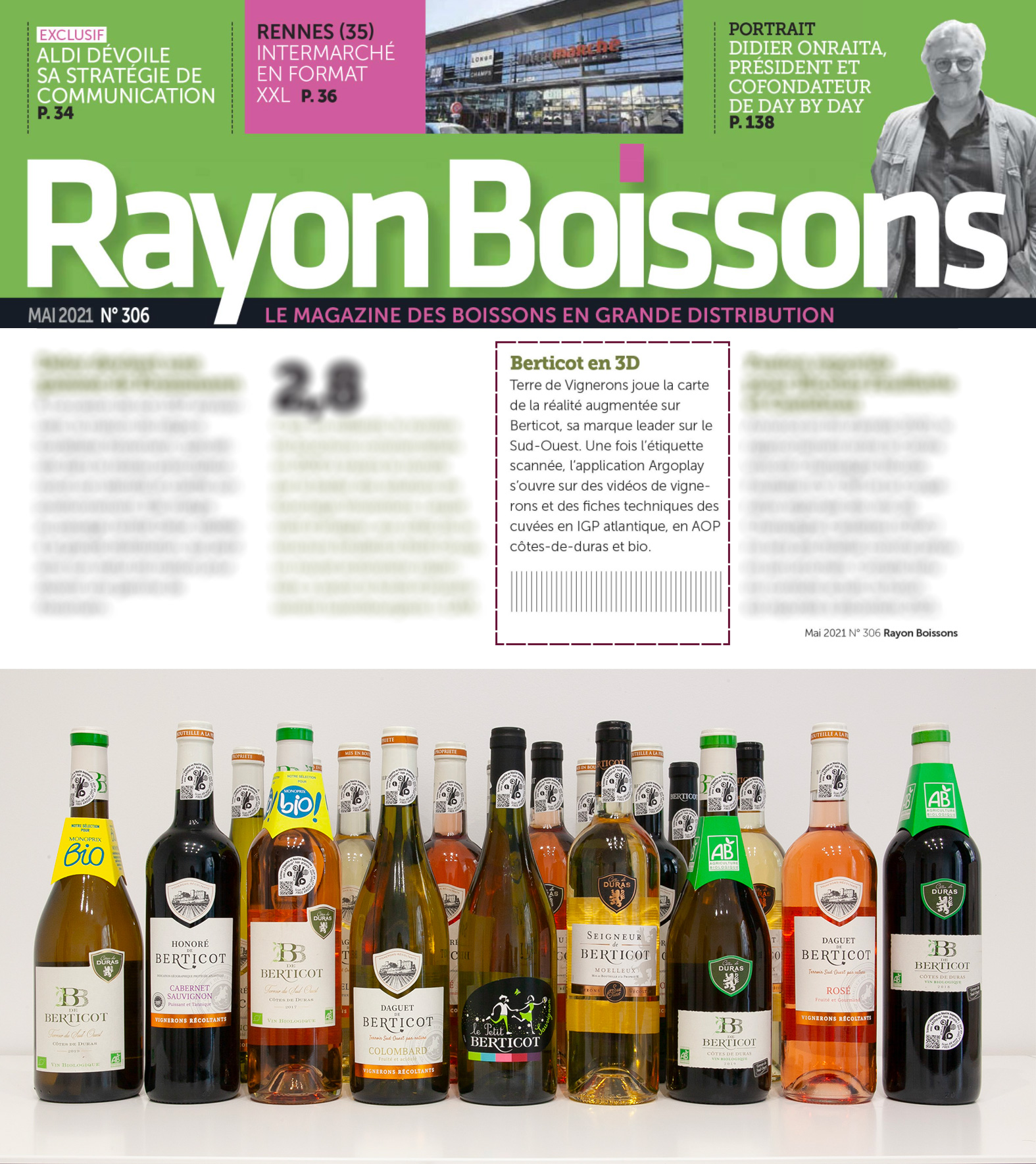 Rayon Boissons N ° 306 May 2021 and 3D labels for Berticot wines
---
With a simple ARGOplay (SnapPress) scan, consumers can access content (video, food and wine pairing sheet, tasting notes, etc.) to guide them in their choice.
Rosés, Whites, Reds, Moelleux, Sauvignon, Colombard, Merlot Cabernet Sauvignon ... vintages of blends or grape varieties, in organic cultivation, High Environmental Value (HVE) or even conventional ... the wine offer of the cooperatives SAS BERTICOT-GRAMAN & Terre de Vignerons reflects the richness and diversity of the cooperative members, women and men passionate about their profession. Most accessible, find these wines with accents of the South-West in all supermarkets such as Monoprix, Carrefour… in France and Europe with our digital labels enriched in English. Cheers