---
Purchase of wines: 8 out of 10 consumers base their choice on the label.
Published on May 4, 2021
In Le Monde dated 02.05.2021, columnist Ophélie Neiman looks back on her first opus of wine bottle labels published on 06.17.2018.
Share via email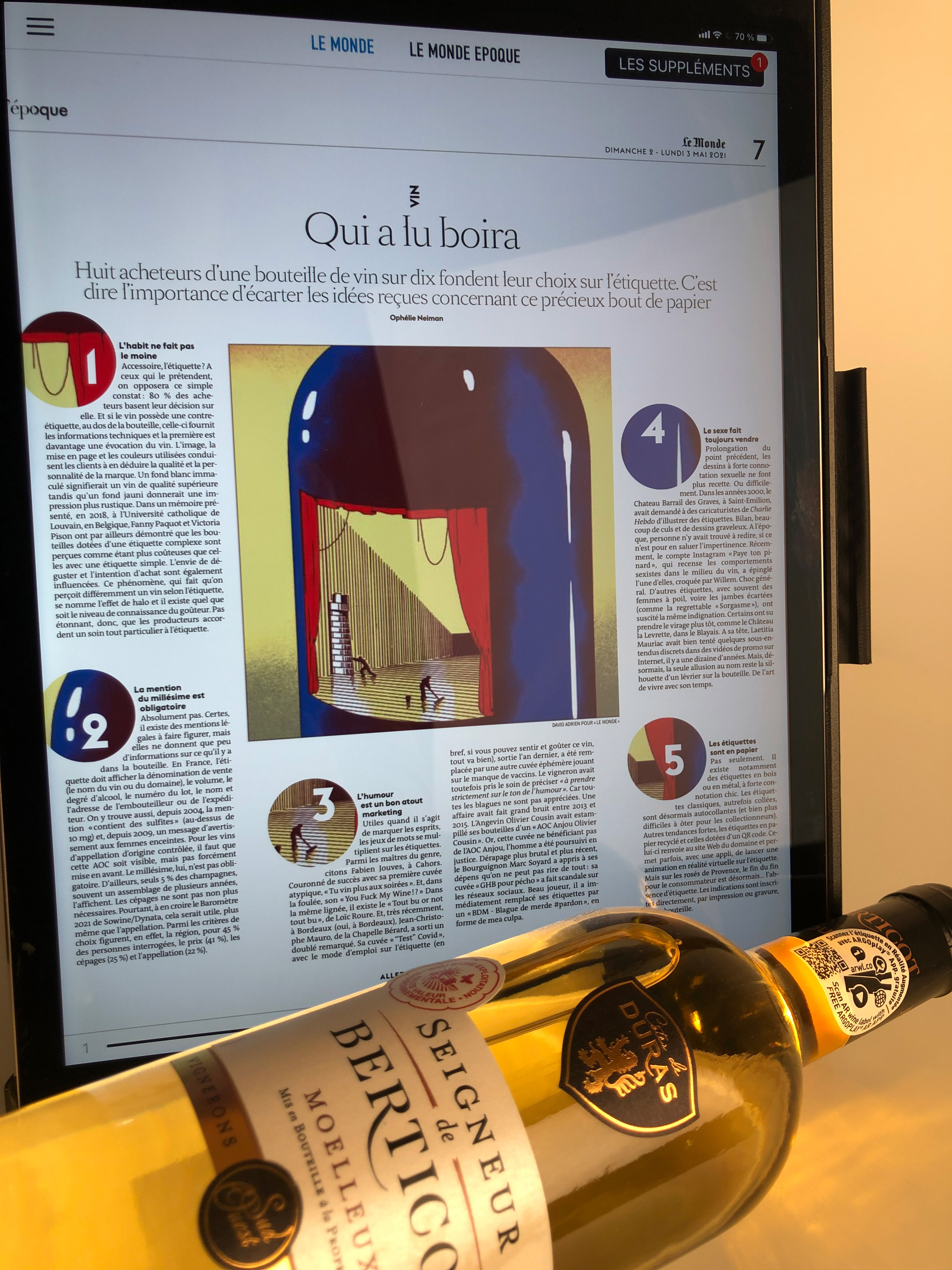 Le Monde 02.05.2021 and Berticot Moelleux wine enriched with Augmented Reality by ARWL.CO
---
3 years later, the journalist claims that 8 out of 10 consumers base their choice on the label.
And in particular around 3 new trends:
1 / SEX:
a theme whose attractiveness has always been recognized,
2 / THE ENVIRONMENT:
recycled paper gains its letters of nobility,
3 / DIGITAL:
or better yet PHYGITAL, which is ramping up with labels connected by a simple scan of a QR code, to open an application with Augmented Reality experiences, such as ARGOplay (SnapPress), our partner solution since 2018.
Find the SAS BERTICOT-GRAMAN vintages with their AR Winelabels sticker - Associate Member of La Wine Tech, since the beginning of April they have arrived on the shelves of mass distribution as and when new arrivals!
Read the full article on the
LeMonde
website.
Other medias related to this post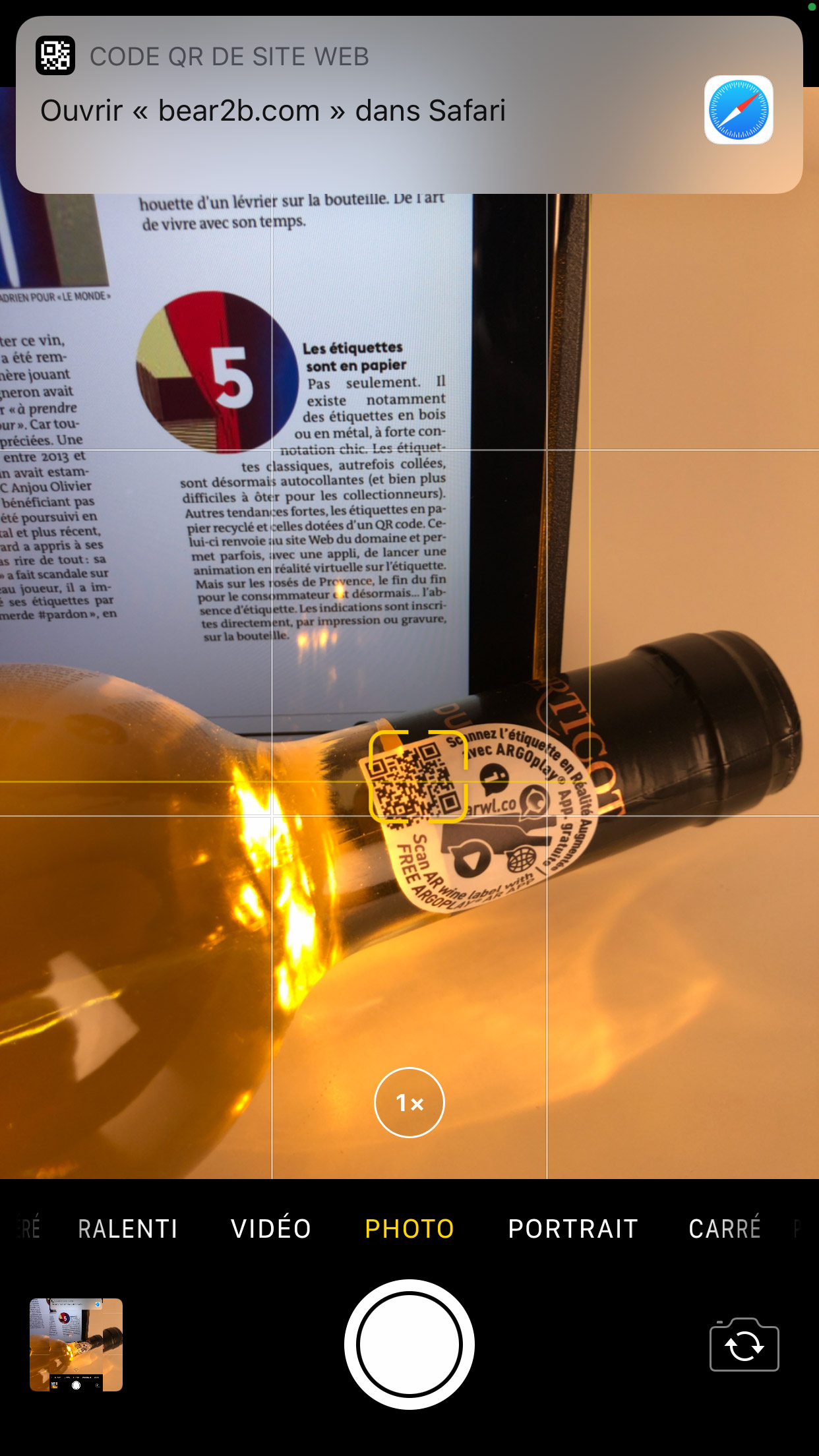 Flash QRcode ARWL.CO Berticot Moelleux