---
The "DEPUIS 1935" range of wines in Rayon Boissons April 2021!
Published on Apr 15, 2021
Thanks to the Rayon Boissons teams for this focus on the rejuvenation of Bordeaux bottles taken from No. 305 of April 2021.
Share via email
Petit Verdot DEPUIS 1935's Augmented Reality Experience
---
To discover 3 red wines from Terre de Vignerons from the range DEPUIS 1935 dedicated to "forgotten Bordeaux grape varieties" with labels enriched by AR Winelabels with digital content accessible via our partner application ARGOplay! To be sourced at Carrefour Market and Proxy, great discoveries and taste with wisdom.
Other medias related to this post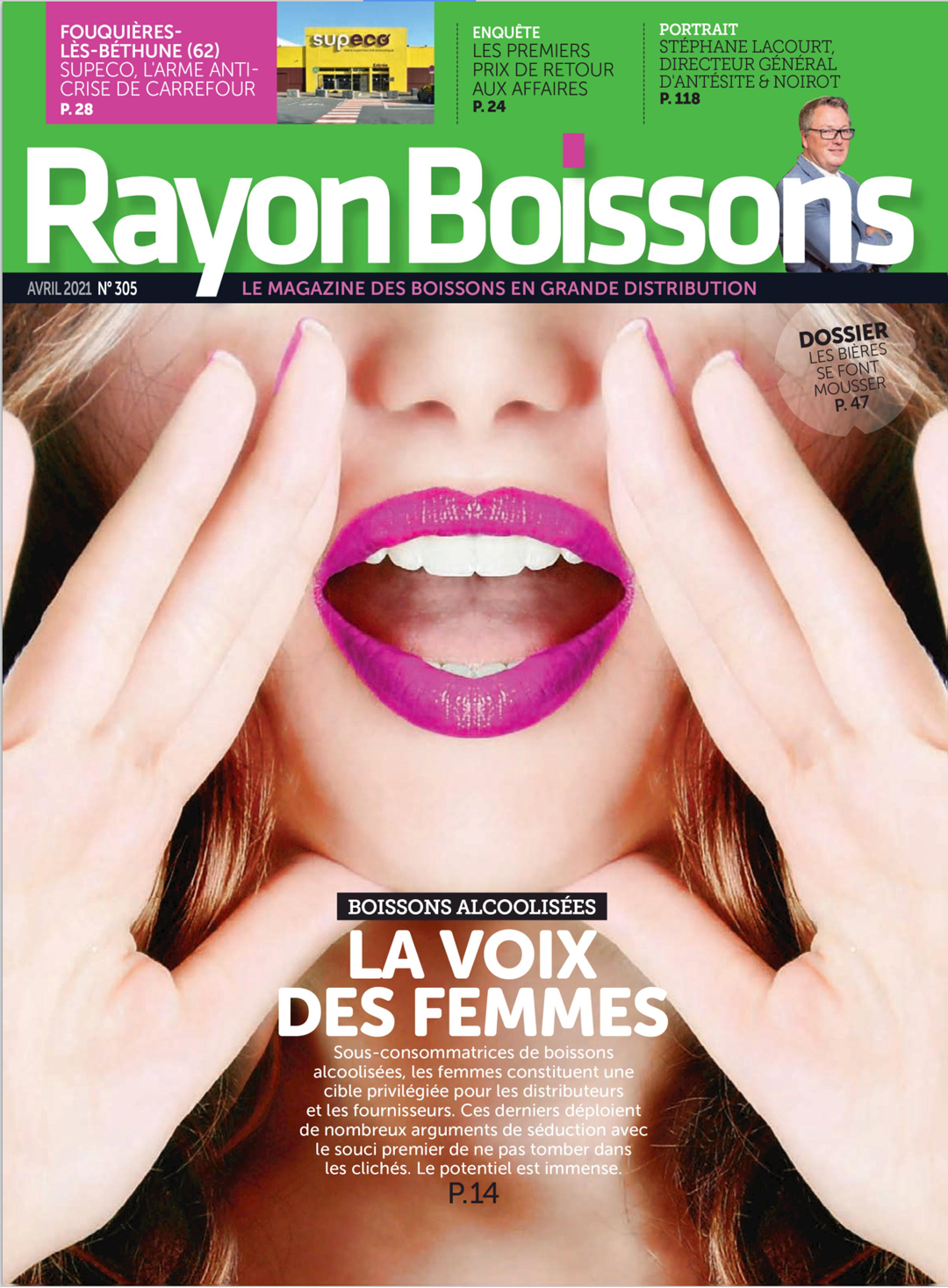 Cover Rayon Boissons N°305 April 2021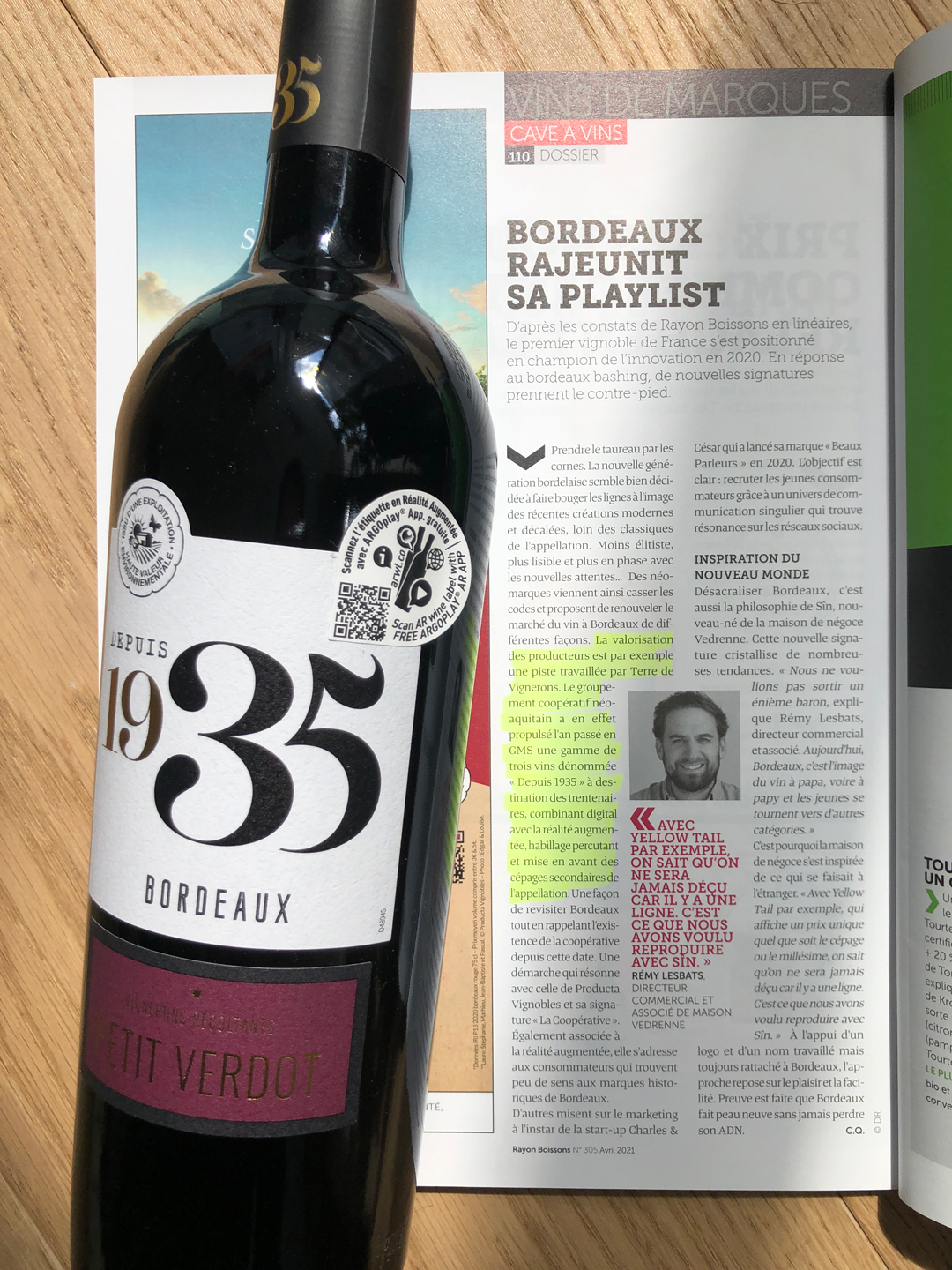 ARWL.CO 1935 Petit Verdot - Rayon Boissons N°305 April 2021